Our country, India, is a proud secular state. We do not think there is any other country where people from many diverse religions live and co-exist. Religions do not matter as long as we are all Indians. Returning to the point, more religions mean more festivals to celebrate, isn't that right?
And more festivals mean you need more clothes. Since we have tapped the topic of festive celebrations, they are just around the corner. Have you decided on your outfit? If not, do not fret. We have listed everything you need to rock your looks this festive season.
The festive season is a joyous time of the year and is widely celebrated by everyone. There is a sense of happiness, excitement, and positivity in the atmosphere. Everyone is excited about their outfits, especially women. We have solid advice for you. This time you can bid goodbye to your lehengas, suits, and skirts and say hello to the elegant and tasteful banarasi sarees.
Yes, you heard that right. Banarasi sarees are a timeless and prized possession of every woman. It is truly our treasure, right ladies? These classic draperies are even passed down generations after generations.
[Know The History Of Banarasi Silk Saree]
Banarasi Sarees - A Staple For Festive Dressing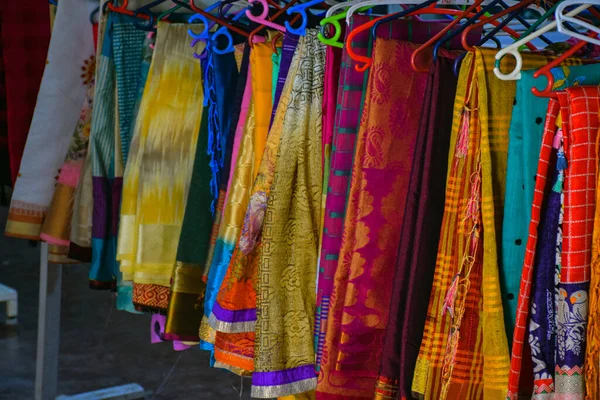 Banarasi sarees are elegant, sophisticated, and our country's pride. Since immemorial, they have been worn across the country for various wedding festivities, festival celebrations, and other functions.
[Read about Elegant Banarasi Sarees Perfect for Every Occasion]
Even though they took birth in the holy city of Banaras, located on the banks of the Ganges, they are worn all over India. Only in our country are festivals celebrated with so much vigor, love, happiness, and excitement. Banarasi sarees are a fixture for such celebrations and parties.
There is an undeniable beauty in these delicacies that cannot be matched. If you wish to have all eyes glued to you this time, adorn a pure and classic banarasi saree. There are so many options to choose from. So many prints, designs, embroideries, colours, and styles. What else does one need?
[Read Complete Guide About Banarasi Silk Saree For Brides]
Banarasi Sarees - Styling Tips For Festive Gatherings
The variedness that banarasi saree collections offer is genuinely commendable. One can choose from a wide range of gorgeous and exquisite designs, styles, and colours in the banarasi weave. There is nothing better than having options. You can choose and dress according to your mood. Here are some tips that may come in handy while dressing for festive celebrations.
Ladies, take down notes and look like a total stunner this time.
[Read Tips to Style Banarasi Saree in 5 Attention Seeking Looks]
Royal Blue banarasi saree:
Nothing screams royalty more than royal blue. If your mood and vibe this festive season are regal and classic, you are making the right choice by selecting this gorgeous royal blue banarasi saree.
The richness of this saree is simply unparalleled. And the gold work on it is jaw-dropping. Since it is a classic colour, keep the overall look in the same tone. Wear a subtle blouse so your saree can have its moment, and take the minimal route with jewellery. Complete your look with a bindi; voila, you are all set to flaunt a beautiful traditional look.
Emerald Green banarasi saree:
Is there anything more spellbinding than a banarasi weave set in emerald hues? We believe not. If Diwali gatherings are a huge affair in your family, why not look like the host with the most?
Adorn an emerald green banarasi saree while hosting a Diwali bash at your place and look ethereal. You can opt for one with bootis dotted all over. To add some colour to your look, choose a saree with a contrasting colour on the border and pallu.
We promise you will look mesmerizing, radiant, and elegant - all at the same time. Go for a slightly modern blouse and complete your look with dazzling chunky earrings.
Wine/Magenta hues:
When getting dolled up for festivals, why shun away from bright and sparkling colours? We suggest going all out and choosing a completely different colour. Opt for a deep-dark magenta or wine shade and make the look even festive-appropriate by opting for a contrasting blouse.
If your saree showcases gold or silver zari or brocade work, you can opt for a similar shiny blouse. Finish off with a small yet Kundan-enriched choker and look magnificent.
Yellow-Red combination:
When discussing festivals and celebratory gatherings, how can we miss the evergreen yellow-red combination? We really can't, no? Even though a classic, this colour combination never goes out of style.
Whether for a Durga puja, Diwali puja and party, or other festivals, this remains tasteful. You can never go wrong with it. The radiance that yellow adds to red is awe-striking and eye-catching.
You do not need to focus much on accessorizing and makeup with two bright colours. Just style your hair as you wish - open or comb in a sleek bun and throw on some opulent Kadas or bracelets.
The other banarasi saree colour combination options that you may adorn for festive gatherings include red-white, orange-pink, green-blue, and any other that matches your vibe. Remember to be comfortable in your skin and wear what you love. Finish all looks with a smile!
Banarasi Sarees - Things To Keep In Mind
Here are a few pointers you must remember to ace your festive look. These include:
Always keep your banarasi saree wrapped in a muslin cloth bag. This helps for easy air passing through.
Refrain from washing your silk saree at home. Always get it dry-cleaned.
To prevent damage, iron your banarasi saree by keeping a cotton cloth over it.
Ensure that your footwear is not visible under the saree.
If your banarasi saree showcases beautiful design work, flaunt it with an open pallu.
Since banarasi sarees are heavy and rich, do not overdo the accessories and makeup. Doing so can outshine your saree's beauty and steal focus.
Banarasi sarees are very durable. With proper upkeep, they can look as new as over. Avoid exposing them directly to sunlight and store them in a cool, dry place.
Final Thoughts
Invest in a few timeless pieces of the banarasi weave this festive season. Add grace and charm to your festive wardrobe as you add some spellbinding banarasi sarees. Let everyone's heart skip as you walk in at festive gatherings and functions. The unparalleled beauty of banarasi sarees - cannot be matched and compared!