Every woman is mesmerized by the lustrous beauty of banarasi sarees, which are a favourite among Indian women. These lovely Banarasi sarees feature a flattering shape that makes them suitable for bridal, traditional, or festive wear.
On finely woven silk, these magnificent Banarasi sarees are expertly crafted with zari or metallic art. Banarasi sarees are famous all over the world for their gold, zari, silver, natural silk, and exquisite needlework.
So, if you're unsure of what to give a special someone on a special occasion or if you're planning to attend a wedding or event, you can find the gifting solution right here. Albeli has extensive and distinctive collections of appealing Banarasi sarees for every woman and every occasion.
Discover which events are ideal for gifting a banarasi saree as you read on.
Weddings
Banarasi sarees are the top pick in the wedding season in India, as they never go out of style. They resemble pure elegance and grandeur. A banarasi saree can be worn to a wedding or reception.
You can also get a Banarasi saree for your own wedding. Although many brides choose to wear a lehenga, many opt for sarees as wedding attire, of which banarasi sarees are the most preferred. However, you can opt to wear a beautiful banarasi saree in other ceremonies of your wedding.
These sarees are the most sought-after due to their stunning designs and exquisite appearance. From haldi to mehndi, from pheras to vidai, there are numerous choices among the various fabric types and designs of banarasi sarees to match every type of occasion. You can gift a to-be bride a pure silk, shattir or organza banarasi saree which are at the top of the list for banarasi for weddings.
Festivals
Indian women love to dress elegantly by wearing vibrant colour sarees at various festivals. Banarasi Sarees for Indian festivals usually come in a variety of hues and designs which look graceful and ready to match festive vibes. These have a fancy, yet traditional appearance because they are to be worn for an auspicious occasion.
Banarasi sarees are made with pure sheen fabric having beautiful patterns and designs including golden or silver zari work or intricate embroidery on them, making these sarees look phenomenal.
Gifting a banarasi saree is a great option, as women love adoring them. Your wife, mother, sister, or other female friends should receive such lovely drapery, don't you think?
Anniversary
Banarasi sarees are the most popular choice for special gifts on any occasion, whether it's your wedding anniversary or the birthday of a special woman in your life. There are many different types of sarees, but the one-of-a-kind pure banarasi silk sarees are an exquisite example of a style that has dominated our country for many years. Indian women literally romanticize the dream of wearing a banarasi saree like a queen.
Just imagine surprising your lady love on her birthday or your wedding anniversary with a beautiful pure Banarasi silk saree. While cutting the cake, she will take pride in showing it off to all her friends and relatives. Isn't it a sweet gesture to commemorate the special day together?
Karwa Chauth
Every married lady looks forward to Karwa Chauth. Women have a remarkably strong emotional bond with the Karwa Chauth. It is the day when she fasts for the entire day without eating or drinking anything for her husband's health and longevity.
At the end of the day, it is your responsibility to make her feel special by giving her something she can show off to her friends and family. It's not required that only a husband give his wife a gift on this auspicious day, either. A mother could give it to her daughter or daughter-in-law, as well as to her mother or sister.
Sarees make excellent gifts for Karwa Chauth since women adore them. A banarasi silk saree would be an exquisite and sophisticated gift for a woman. So, it's safe to say that your lady will adore wearing it during the puja and breaking her fast. She will just feel more special and happy.
Look out for options for a gorgeous banarasi saree suiting the occasion. A banarasi saree in shades of red, crimson, or maroon along with gold indulgence is one that you can be gifted to a wife, daughter, or daughter-in-law making this important day more remarkable.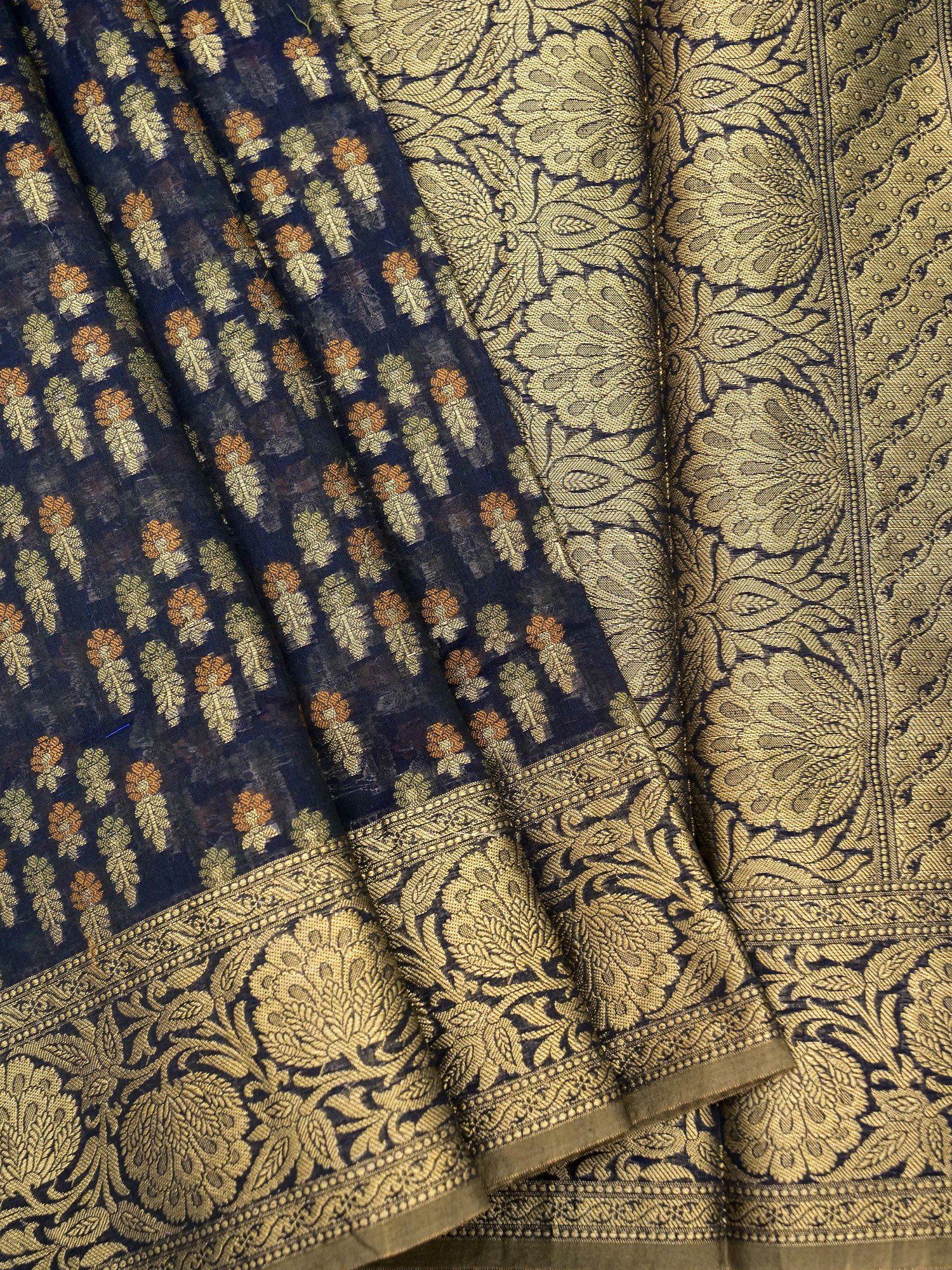 Mother's Day
Mother's Day can be the most heartfelt way to express our genuine love and awe for our mothers. This is the best way to make a single day remarkable for our loving mothers, who take care of everything for us 24x7.
As it has become a trend to show it off on social media, updating their status with a mom's pic, etc. on Mother's Day. But you know what she loves the most—your attention toward her minimal wishes, which she never expresses.
What about providing her usual things, which she needs on a daily basis but no one pays attention to? Or gifting her a gorgeous Banarasi saree would be a great idea.
You can also take her to lunch or dinner at a restaurant wearing that saree…she will definitely love flaunting the gift that her child gave her and making her feel so special.
When it comes to the best sarees for mothers, Banarasi Chiniya silk sarees are at the top of the list. You can also opt for a pure silk banarasi saree or a light-weighted fabric; there is a wide range of banarasi sarees of every type and for everyone.
Final thoughts
Purchase a stunning Banarasi saree from our selection, which comes in a number of distinctive patterns and fabrics, and give it as a special gift to someone. Whoever the special lady is, she will undoubtedly appreciate the gift.
And to all the ladies out there, it isn't always necessary that someone gives you something you love, right? So, gift an adorable Banarasi saree to yourself and make your day memorable!